Don Filippo's Story
Established since 1980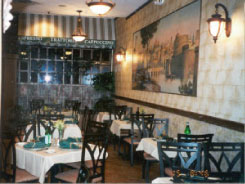 Dear Valued Customer:
Our Restaurant is like no other Pizzeria you've seen. Come visit this newly decorated Trattoria that serves Pizza and delectable Italian new creations and old favorites. You will love the rustic & warm decor of our Restaurant. From Appetizers to Entrees to Desserts a complete and special experience awaits you at Don Filippo's. The Italian hidden Treasure on Voice Rd.
Some of our specials and most requested dishes:
Italian Wedding Soup, Seafood Ravioli, Chilian Sea Bass, Red Snapper Piccata, Seafood Medley over Angel Hair Scampi, Messels Marinara, Veal Rollatine stuffed with Ham & Provolone in Marsala Wine, Chicken Saltimbocca..... Fil's Fruit Salad, Fried Calamari, Phil's Favorite Pasta, Rigatoni w/Shrimp & Chicken Ala Vodka, Tilapia Fillet, Fettucine Pescatore, Lobster Ravioli w/Scallops.

Catering & Private Parties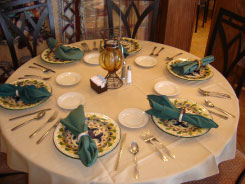 Have you been searching for a room with just the right amount of charm & ambiance to make your guests feel warm and welcome? At Don Filippo's you will feel the warmth in our cozy Italian restaurant the moment you enter. It's perfect for private parties such as communions, graduations and sweet 16's. If it's your own home, let us cater the food, from appetizers thru desserts. We will do all the work and leave you just the fun to enjoy with your guests.

Special
FREE Delivery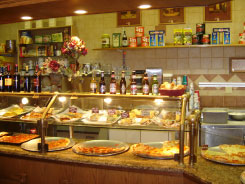 Check our site weekly for different specials. At Don Filippo's everything is the freshest possible. There is always something delicious cooking, so there is always something special waiting for you at Don Filippo's.
Don't forget we deliver!

cheap nfl jerseys